Academic Financial Solutions Advises Recent Graduates Not to Delay on College Loan Consolidation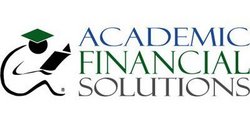 Tampa, FL (PRWEB) November 5, 2007
Academic Financial Solutions, a leading student loan debt consolidation company based in Tampa, Florida, alerts college graduates who graduated last May or June not to delay on college loan consolidation.
Waiting to consolidate will be costly," says Michael Babb, President of Academic Financial Solutions. Many student loan borrowers don't realize that their six-month grace period is expiring until it's too late and lenders begin demanding repayment. It'Â's really an unfortunate situation. Many borrowers get caught up in transitioning from college life to finding a job, a place to live and other immediate necessities and lose track of the timing of their repayment obligations.
Repayments on federal student loans begin exactly six months from the graduate'Â's actual graduation date. The consolidation process can take several weeks or even months to complete. During this six-month grace period, the borrower is eligible for a one-time low interest rate consolidation loan. This rate is only offered during this time and is no longer available once the grace period expires. Taking advantage of this low interest rate saves borrowers thousands of dollars over the life of their loan. By delaying consolidation, many student loan borrowers will have to make payments on multiple high interest student loans for several months before being able to realize the savings and benefits of college loan consolidation.
"The money that the borrower can save, especially during this time period, could cover a lot of important expenses or even improve their credit scores if applied to their other existing debt, Babb continued. "Since most borrowers graduate from mid-May to early June, now is the time to take advantage of college loan consolidation, before those payments begin to come due in mid-November. Procrastinating at this critical time could cost the borrower thousands.
From its inception, Academic Financial Solutions established a reputation of serving the best interests of students and borrowers and has saved FFELP borrowers millions of dollars by reducing their college student loan payments through consolidation. For more information on student loan debt consolidation, call toll-free, 1-866-523-1474 or visit www.AcademicFinancial.com.
For more information, contact:
David Atkinson
Academic Financial Solutions
813-830-7906 x224
david.atkinson@academicfinancial.com
Related Borrowing Money Press Releases